Agricoltura biologica e pratiche produttive sostenibili. Dalla vigna alla cantina vini rossi & vini bianchi di carattere a marchio DOC.
Organic agriculture and sustainable production practices. From the vineyard to the cantina, red & White wines with character and the DOC label.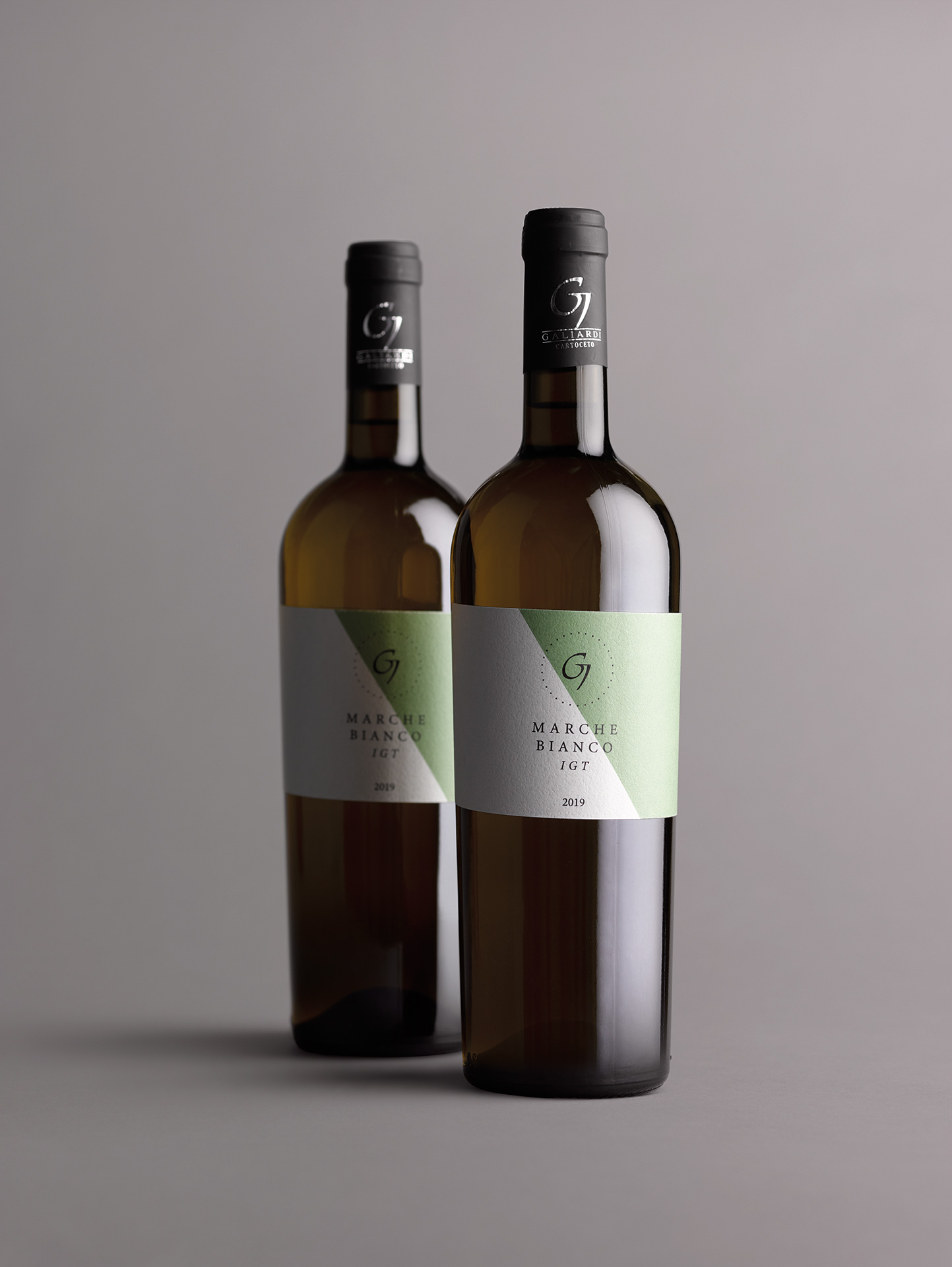 Marche Bianco
IGT
Malvasia Albana 70%
Bianchello 30%
Leggero e fruttato vino bianco di carattere con una freschezza stupenda. Selezione delle uve in vigna e raccolta manuale. Affinamento in inox per sei mesi.
Light, fruity white wine, with a unique freshness. Selection of the grapes already in the vineyard, manually harvested and refined in steel tanks for six months.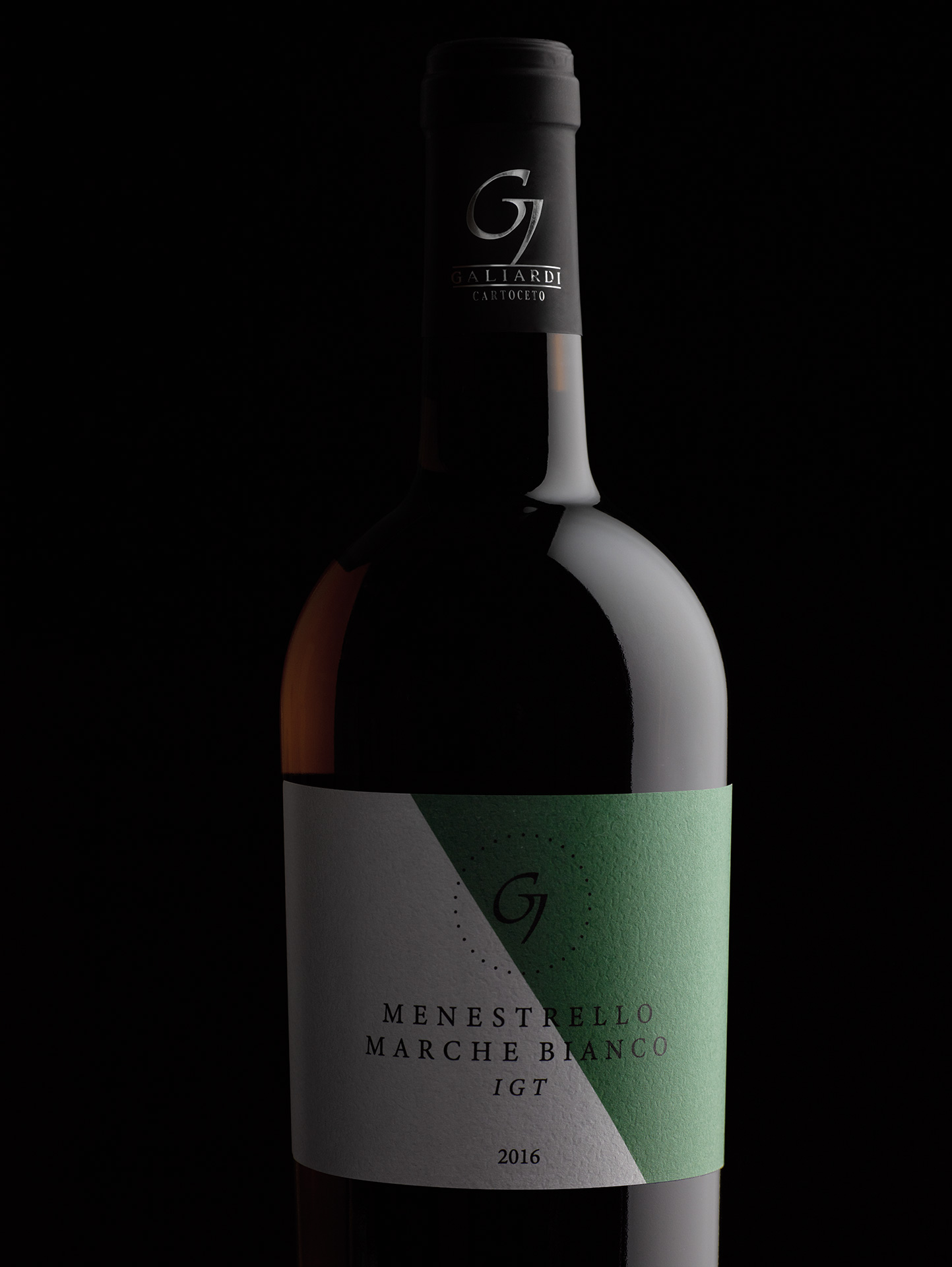 Menestrello
Marche Bianco
IGT
Malvasia Albana 30%
Bianchello 70%
Questo vino è espressione del territorio, selezionato in vigna e da raccolta manuale viene successivamente affinato in grandi botti di legno. Invecchiamento in botte di acciaio.
This wine totally expresses the territory. Selected in vineyard and manually harvested. Aging in steel tanks.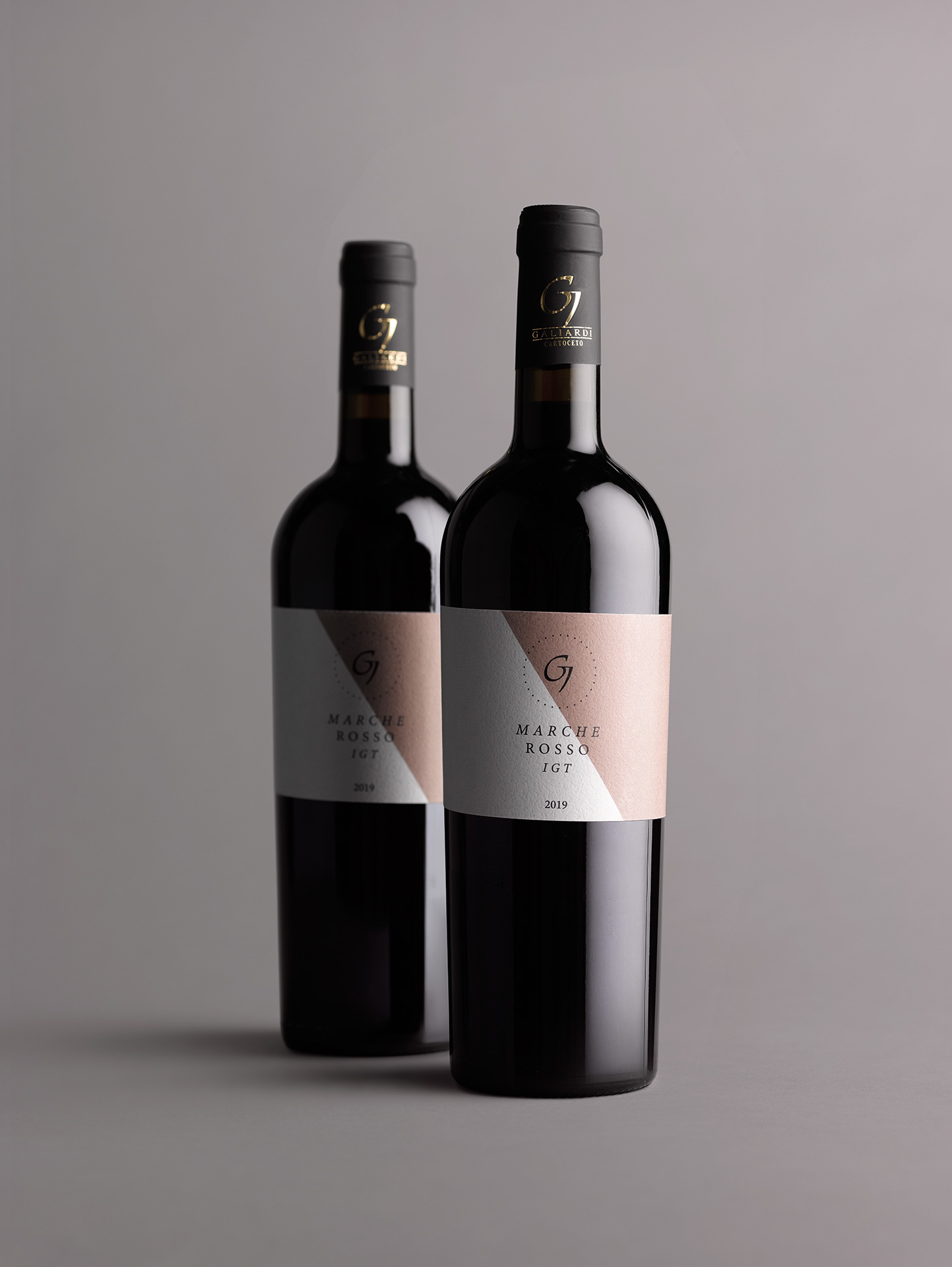 Marche Rosso
IGT
Sangiovese 80%
Montepulciano 20%
Colore leggero rosso con tracce di violacei, sentore di ciliegie. Vino di base con varietà autoctone. Affinamento in inox per sei mesi. Raccolta a mano e selezione in vigna.
Lightly red colored with traces of violet, taste of cherries. Basic red wine produced with autochthonous varieties. Aging in steel tanks for six months, harvested by hand and selection in the vineyard.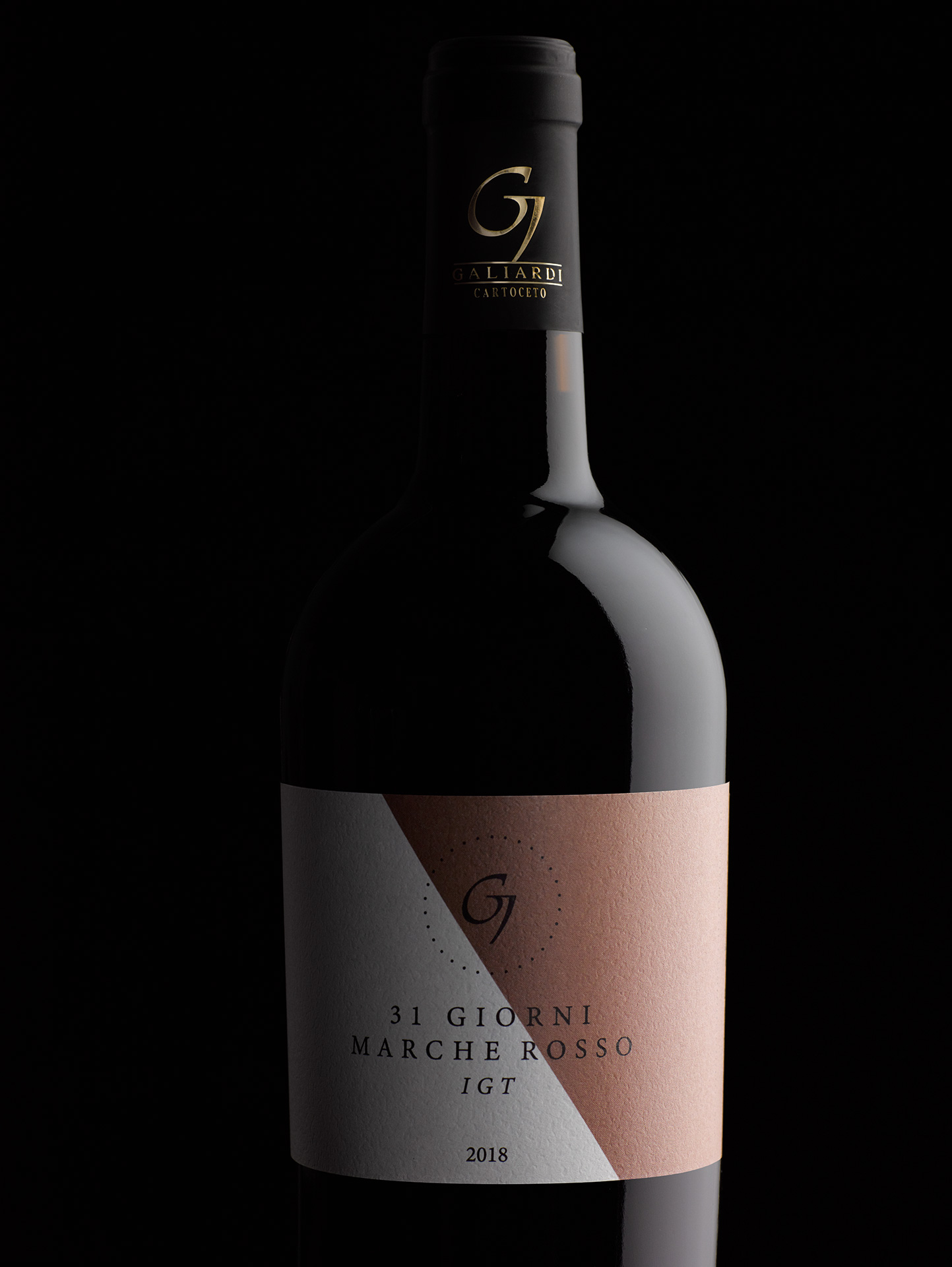 31 Giorni
Marche Rosso
IGT
Sangiovese 70%
Montepulciano 20%
Merlot 10%
Colore rosso rubino con bagliori violacei e notevole consistenza. All'assaggio si esprime con fruttato di ciliegia sotto spirito, visciole e confettura di amarene, fruttato di iris e gelso. Vellutato, caldo, giustamente tannico, giusto equilibrio per un vino di corpo e maturo ma con possibile longevità.
Ruby red colour, with traces of violet and much consistency. Tasting the wine, you will discover traces of wild cherries, amarena cherries and lightly pickled cherries, but also smell Iris flowers and mulberries. Velvety and warm, perfectly balanced tannin and harmony for a wine with body and ripeness, but with high potential for longevity.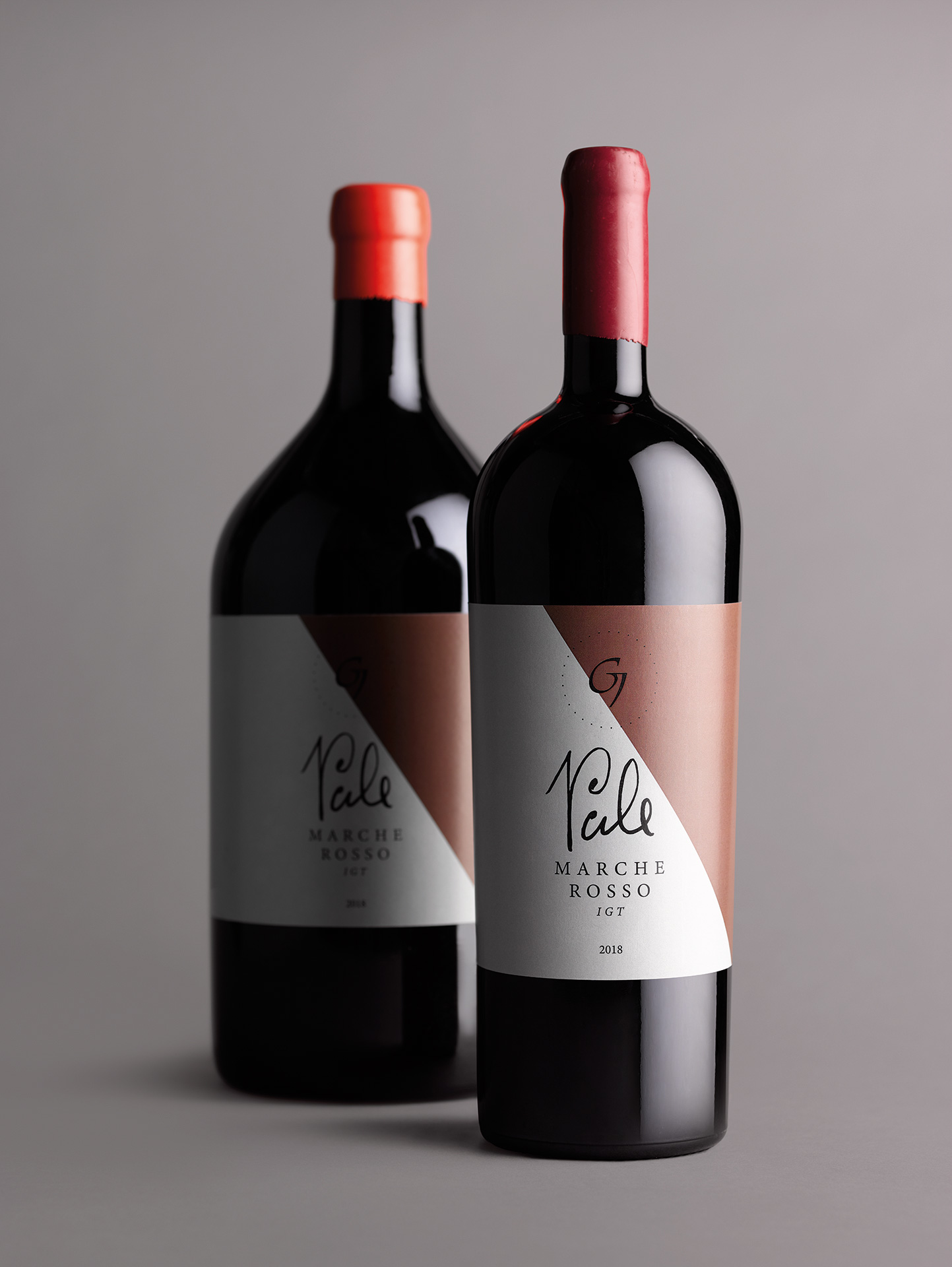 Vale
Marche Rosso
IGT
Sangiovese 70% / Montepulciano 20%
Merlot 5% / Lacrima 5%
VALE è il sinonimo per l'arte del vino! Il nome è in onore della figlia di Giordano Galiardi ed è ad esprimersi tramite un colore di rosso stupendo, intenso frutto di ciliegie mature e il sapore delle spezie del nostro territorio. In persistenza si nota il finocchio selvatico, cime di rapa e il carattere del territorio. Selezionato a mano, affinato in barrique di 225 litri per 18 mesi, questo fantastico vino si distingue da tutti gli altri.
VALE is the synonym for the art of wine-making! The name was given in honour to the daughter of Giordano Galiardi. A robust colour of red, intense taste of ripened cherries and the flavours of the territory as wild fennel, turnip rape and others give the character to this wonderful wine. Selection of grapes in vineyard, fining in barrique barrels of 225L for 18 months, this phantastic wine differs from all others in the region.